NEW ARRIVAL - LIMITED STOCK!
SHIPS IN 2 - 3 BUSINESS DAYS (pending receipt of your files)
X1 Carbon Highlights:
3-Year Premier Warranty w/Onsite Next Business Day Service
---
How To Transfer Eclipse or AccuCap Files (if applicable): Once your order is processed, we'll email you with instructions on how to send us Eclipse-related files to load onto your new laptop. Should you want any assistance sending us these files, as always, please don't hesitate to call our Anytime Support 24/7 team and we will be happy to assist you.
Lenovo ThinkPad X1 Carbon G9, Intel Core i7-1185G7 vPro (3.00GHz, 12MB), 14.0 1920x1200 Touch (WUXGA Touch), Windows 10 Pro 64, 16.0GB, 1x512GB SSD, M.2 2280, PCIe NVMe, OPAL2.0, TLC, Intel Iris Xe Graphics, Bluetooth 5.0, 720p HD Camera, 4 Cell Li-Pol 57Wh, 3
Stay productive wherever work takes you with the 14" ThinkPad Carbon X1 Laptop from Lenovo. Tackle your workload with snappy processing power via a 3 GHz 11th Gen Intel Core i7 quad-core processor and 16GB of RAM. Keep important files near at hand with the 512GB M.2 SSD. An HD webcam, quad-mic array, and four speakers allow for easy videoconferencing on the go, while a TPM, fingerprint reader, power-on password, privacy guard, and Kensington Lock slot allow you to keep your data safe. Furthermore, Intel vPro and DASH provide easy out-of-band system management for improved enterprise security and performance. Thin and light, the Carbon X1 weighs just 2.5 pounds and is tested to military standards for rugged durability. Keep up the grind or kick back and unwind with up to 26 hours of battery life on a single charge.
Connect wired accessories via two USB 3.2 Gen 1 Type-A ports or two Thunderbolt 4 ports. Use wireless peripherals or go online using Bluetooth 5.2 and Wi-Fi 6, respectively. Take advantage of wired Ethernet support with the optional Lenovo USB Type-C to Ethernet Adapter. Featuring a 14" Full HD+ 1920 x 1200 IPS display, the Lenovo ThinkPad Carbon X1 can extend or mirror content to additional displays using the HDMI or Thunderbolt 4 ports. A backlit keyboard allows for typing under dim lighting conditions. Complementing its security features, the Lenovo ThinkPad Carbon X1 Gen 9 Laptop comes with a 48-month subscription to Lenovo Security Awareness software. This laptop operates on the Windows 10 Pro 64-bit operating system.
Intel EVO Platform
The Intel EVO platform is a design standard that includes technologies that are built specifically to enhance laptop experiences. Features include 11th generation Intel Core processors, integrated Intel Iris X graphics that accelerates photo and video editing, razor-thin bezels on screens, built-in Wi-Fi 6, and nine or more hours of battery life with Full HD displays. Thunderbolt 4 technology allows you to transfer up to 40 Gb/s with compatible daisy chained devices such as monitors and storage drives using a single cable.
USB 3.2 Gen 1
USB 3.2 Gen 1 features a maximum throughput of 5 Gb/s and is synonymous with USB 3.1 Gen 1 and USB 3.0.
Cool Under Pressure
A one-bar hinge, dual fan, and rear exhaust venting allow you to put in long hours on the job without drops in performance due to overheating.
Seamless Integrated Security
The suite of built-in ThinkShield security solutions safeguards your ThinkPad X1 Carbon Gen 9 and your data. Use the fingerprint reader integrated on the power button to log in and boot up instantaneously with your biometrics.
Easy on the Eyes
The Lenovo ThinkPad X1 Carbon Gen 9 features a 16:10 display with narrow bezels and a 1920 x 1200 FHD+ resolution. Integrated Intel Iris Xe graphics deliver clear and accurate images for easy videoconferencing, web browsing, or media streaming. Not only is this low-power panel energy efficient, but it's also TÜV-certified for reduced blue light emissions to promote eye health.
Enhanced Remote Collaboration
The Dolby Atmos Speaker System on the ThinkPad X1 Carbon Gen 9 laptop includes two upward-firing speakers and two downward-firing woofers to create an immersive sound experience you'll enjoy for work and for play. Dolby Voice and four 360° far-field mics combined with a high-definition camera for visual clarity ensure clear remote collaboration.
Military-Grade Toughness
ThinkPad laptops are tested against 12 military-grade requirements and more than 200 quality checks to ensure they run in extreme conditions. From the Arctic wilderness to desert dust storms, from zero-gravity to spills and drops, you can trust your Carbon X1 to handle whatever life throws your way.
Windows 10 Pro
Start Menu
After its hiatus in Windows 8, the Start Menu has returned. Utilizing a combination of the traditional menu system and Windows 8's Live Tiles, the improved Start Menu gives you more information at a glance, showing notification information alongside your applications and other pinned items.
Cortana
Microsoft's digital personal assistant, Cortana can answer your questions with information gleaned from both your device and the internet at large. You can type or even talk with her, if your system has a microphone. Using her Notebook, Cortana keeps track of your needs and wants, and she learns over time to improve her information gathering skills.
Microsoft Edge
After nearly 20 years, Microsoft has finally replaced its Internet Explorer web browser. With Microsoft Edge, users can write directly on web pages and share notes with friends and colleagues. It also improves the online reading experience by adding a distraction-free mode and read-it-later functionality. Edge also has built-in Cortana integration; you can have her help you find a restaurant, make a reservation, and pull up directions without leaving your browser.
Windows Store
For Windows 10, Microsoft has unified the Windows Store. Now, apps for PCs, tablets, and phones will all be accessible from one place. And with support for Universal Apps, one version of an app can work across all your compatible devices automatically.
Windows Continuum
Windows 10 was designed for a variety of screen sizes and input styles, and with its Continuum feature, it automatically adapts to fit your needs. A Windows 10 tablet on its own requires a touch-centric approach, but attaching a mouse and keyboard will shift everything to a more traditional interface. You can even attach an external monitor to your Windows 10 phone for a near-desktop experience. But it's not just the operating system; Windows Universal Apps take advantage of Continuum as well.
Xbox on Windows 10
Gaming is a big focus of Windows 10. Xbox integration allows for PC players to match up against Xbox One players on supported games, and if you have an Xbox One, you can even stream compatible titles to your PC. Native support for recording with the new Game DVR feature makes it easy to capture and share your gameplay. The new DirectX12 takes better advantage of multi-core processors, giving games a performance boost, even on older hardware. Windows 10 also features native support for virtual reality headsets, such as the Oculus Rift.
Additional Windows 10 Pro Features
The Pro version of Windows 10 includes all of the features of Windows 10 Home plus many designed specifically for business users, including Hyper-V virtualization, BitLocker disk encryption, and remote desktop access. Devices will also be able to join domains and the Azure Active Directory, and they can even access a specialized version of the Windows Store featuring custom, company-specific applications.
| | |
| --- | --- |
| Product Name | ThinkPad X1 Carbon G9, Intel Core I7-1185G7 VPRO (3.00GHZ, 12MB), 14.0 |
| Product Type | Ultrabook |
| Processor Core | Quad-core (4 Core) |
| Touchscreen | Yes |
| Processor Manufacturer | Intel |
| Graphics Controller Manufacturer | Intel |
| Graphics Controller Model | Iris Xe Graphics |
| Bluetooth | Yes |
| Graphics Memory Accessibility | Shared |
| Wireless LAN Standard | IEEE 802.11ax |
| HDMI | Yes |
| Maximum Power Supply Wattage | 65 W |
| Product Family | ThinkPad X1 Carbon Gen 9 |
| Operating System Architecture | 64-bit |
| Total Number of USB Ports | 4 |
| Keyboard Backlight | Yes |
| Total Solid State Drive Capacity | 512 GB |
| Operating System Platform | Windows |
| Keyboard Localization | English (US) |
| Operating System Language | English |
| USB Type-C | Yes |
| Limited Warranty Duration | 3 Year |
| Product Color | Black |
| Total Installed System Memory | 16 GB |
| Processor Model | i7-1185G7 |
| Screen Mode | WUXGA |
| Operating System | Windows 10 Pro |
| Drive Type | SSD |
| Processor Speed | 3 GHz |
| Processor Type | Core i7 |
| Screen Size | 14" |
| Number of Cells | 4-cell |
| Screen Resolution | 1920 x 1200 |
| Wireless LAN | Yes |
| Graphics Memory Technology | SDRAM |
| Display Screen Type | LCD |
| Display Screen Technology | In-plane Switching (IPS) Technology |
| vPro Technology | Yes |
| Ethernet Technology | Ethernet |
| Maximum Turbo Speed | 4.80 GHz |
| USB Type-C Detail | 2 x Type-C (USB4.0, TBT4, DP1.4) |
| Number of USB 3.2 Gen 2 Type-A Ports | 2 |
| System Memory Technology | SDRAM |
| Country of Origin | China |
| Height | 0.59" |
| Width | 8.7" |
| Depth | 12.4" |
| Product Series | X1 Carbon Gen 9 |
| Product Line | ThinkPad |
| Limited Warranty | 3 Year |
Included: 3-Year Premier w/Onsite NBD
(Next Business Day)
Premier Support is a service package designed for customers who want to bypass basic troubleshooting and experience shorter waiting times, reduced repair times, and higher first-time fix rates. It's a direct line to advanced-level phone support and is designed to expedite problem resolution. Premier Support is designed to give your customers the best service experience available with our Onsite Next Business Day (NBD) warranty service.
3 Year Premier w/ Onsite + ADP -- $129

3-Year Premier w/Onsite + Lenovo Protect (KYD+PRE+ADP+INT) -- $229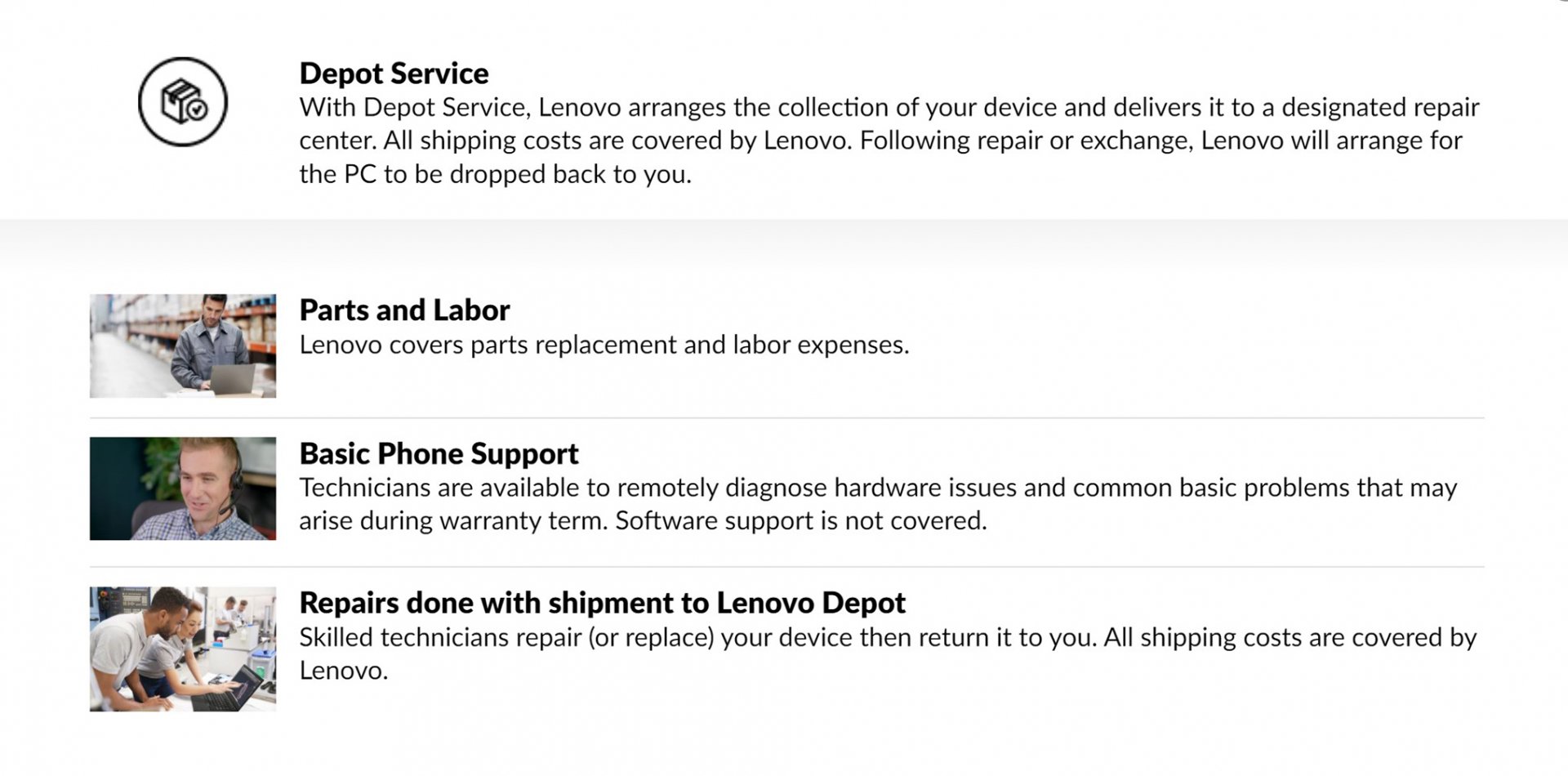 ADP: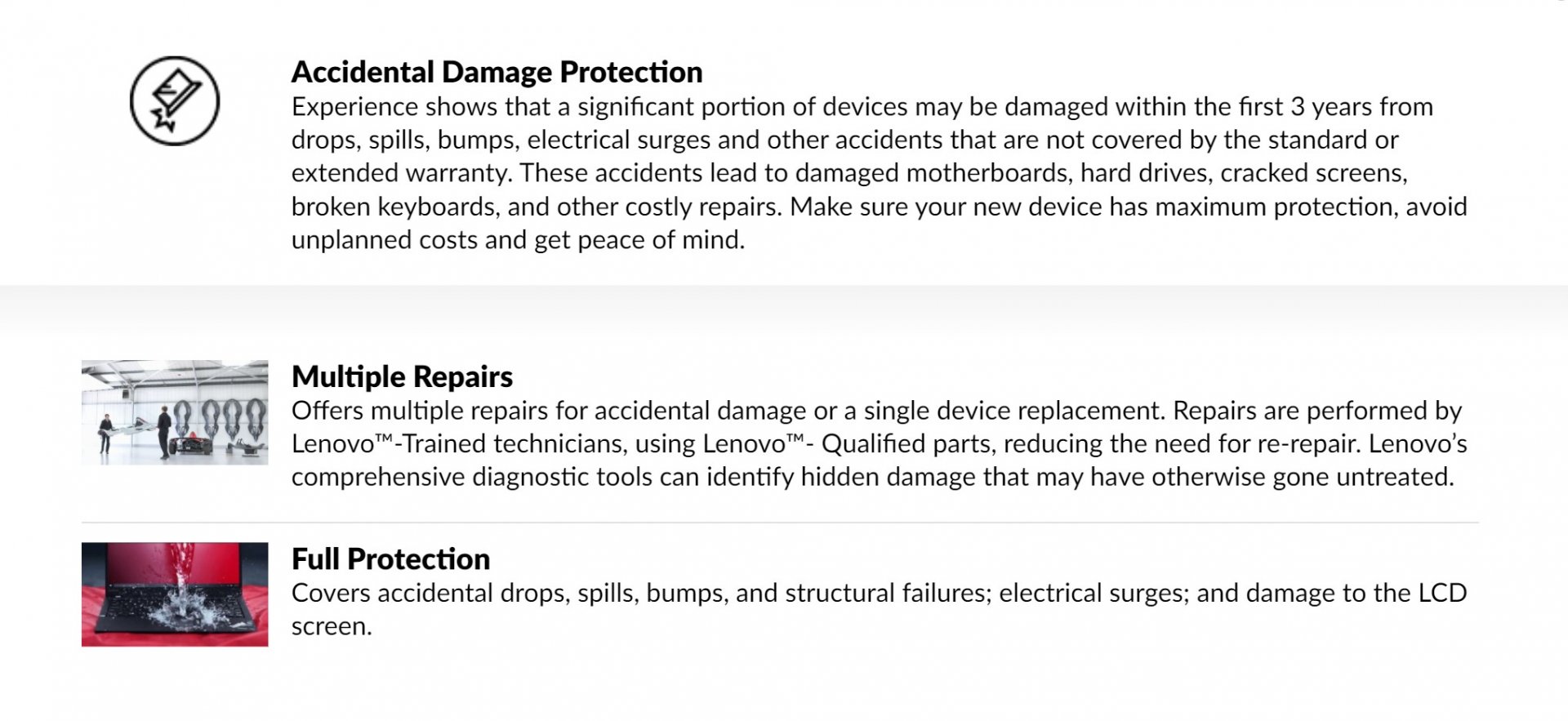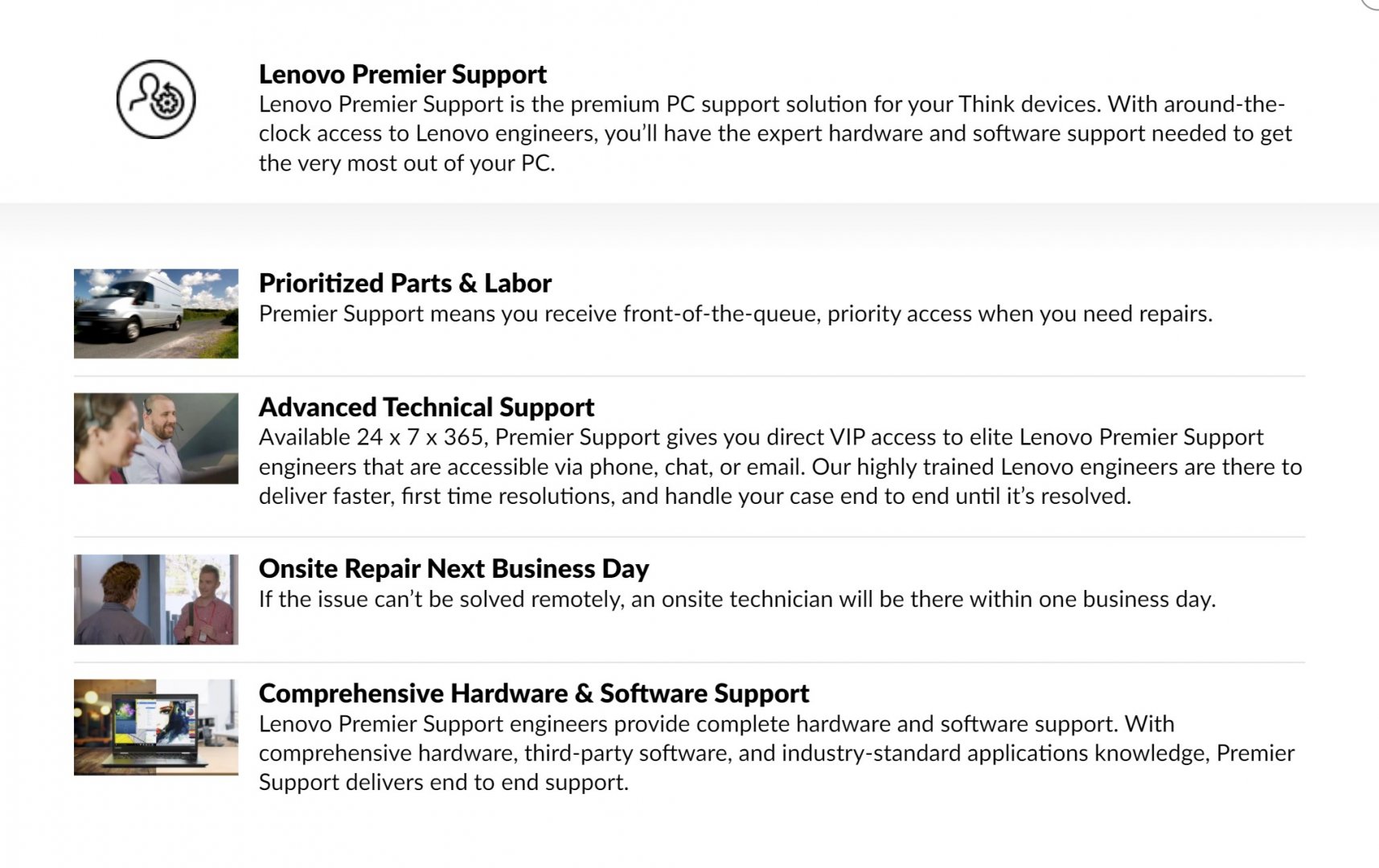 International coverage outside the U.S.

Short for Premium in 3-Year Premium
SPEAKING YOUR LANGUAGE
Every ASI Laptop is custom-configured by top Eclipse technicians with years of experience helping reporters just like you. They know what helps, what hurts, what makes your life easier, and what slows you down. Settings are optimized and reporter-specific. Bloatware is culled. Corporations pay PC manufacturers big money to overload your laptop with useless "free" trial software, creating an inefficient and confusing mess right out of the box. We trim it all and get your computer running at peak efficiency, so you hit the ground running.
THE NERDS YOU NEED
Our Eclipse techs know what reporters need, as they help them optimize their systems daily. They also know Eclipse like the backs of their hands, and put it and your PC in lockstep, like lifelong friends. Save yourself hours of confusing setup and transfer, as we pre-install Eclipse, transfer your settings, jobs, dictionaries, block files, the works. Windows is tweaked to optimum performance, all relevant apps are updated, and every chip and port is painstakingly inspected and tested. You also get a *free year of Searchmaster a $249 value, just for purchasing a laptop through Advantage Software.
CUSTOM POWER
Eclipse laptops are custom-tailored to your needs based on input type, work focus, and personal preference. Our techs will help you pick the right chipset, RAM, storage media, and accessories for your reporting style.
REMOTE CONTROL
More than ever, reporters are required to do their jobs remotely. We'll make sure your Zoom is installed and optimized. Grab one of our elite microphones for superior sound. Audio quality is key here, and we'll confirm that every channel rings clear as a bell, whether from across the state or the witness stand.
IF IT AIN'T BROKE, YOU WON'T HAVE TO FIX IT
Customers who purchase our laptops need less support, and spend less time troubleshooting because every setting and component is tweaked to perfection. We do the heavy lifting on our end, so you don't have to.
Optional (+$199)
An entire backup of your new laptop drive, including the Custom Configuration we made for you AND your Eclipse files, are backed up to a 1 TB external hard drive.
Don't be left in the lurch if your hard drive crashes, or if a forced Windows update leaves you scrambling for your settings, your apps, your marbles. Pc makers don't send "recovery disks" anymore and, let's face it, most of us are never going to make one ourselves. When we try, restore points never seem to work, and for the lucky few that can bend Windows "restore" to their will, we're left with a criminally small amount of hard drive space. Advantage has you covered. Plug in this pre-configured 1tb external backup drive once weekly, and you'll have a pristine restore point from your initial configuration, and automatic backups of all the work you've done in-between. While keeping all that prime SSD real estate available for what's important. Your data.
ThinkPad laptop Fn and Ctrl keys are laid out differently than the majority of laptops on the market.
We can swap the functionality of these keys at your request.