SHIPS IN 2 - 3 BUSINESS DAYS (PENDING RECEIPT OF YOUR FILES)
HIGHLIGHTS
1 TB SSD Hard Drive

32 GB RAM (upgrades available)

Intel i7 Processor

Eclipse RSR and Boost Compatible

3-Year Premier Warranty w/Onsite Next Business Day Service
50% OFF MEMORY/RAM UPGRADES!
48 GB: $240.00  SALE PRICE: $120.00
LENOVO'S MOST POWERFUL MOBILE WORKSTATIONS fusing the portability of ThinkPad with the power of a workstation, P Series laptops feature ISV-certified applications, lightning-fast graphics & processing, and more cutting-edge technology to handle your compute-intensive needs - in a surprisingly thin, light package.
---
Business-class laptops purchased through Advantage Software are precision optimized for professional reporters. We configure and update each laptop with everything you want, and nothing you don't. Additionally, we pre-install Eclipse onto your new laptop and transfer over from your original laptop Eclipse-related files, such as any user settings, dictionaries, block files, spelling dictionaries and so forth. We then run your laptop through a series of tests and inspections. When you order a laptop from Advantage Software, you don't just get a laptop. You also get the peace of mind that comes from our team's model-specific expertise and complete handling of the setup.
SPEAKING YOUR LANGUAGE
Every ASI Laptop is custom-configured by top Eclipse technicians with years of experience helping reporters just like you. They know what helps, what hurts, what makes your life easier, and what slows you down. Settings are optimized and reporter-specific. Bloatware is culled. Corporations pay PC manufacturers big money to overload your laptop with useless "free" trial software, creating an inefficient and confusing mess right out of the box. We trim it all and get your computer running at peak efficiency, so you hit the ground running.
THE NERDS YOU NEED
Our Eclipse techs know what reporters need, as they help them optimize their systems daily. They also know Eclipse like the backs of their hands, and put it and your PC in lockstep, like lifelong friends. Save yourself hours of confusing setup and transfer, as we pre-install Eclipse, transfer your settings, jobs, dictionaries, block files, the works. Windows is tweaked to optimum performance, all relevant apps are updated, and every chip and port is painstakingly inspected and tested. You also get a *free year of Searchmaster a $249 value, just for purchasing a laptop through Advantage Software.
CUSTOM POWER
Eclipse laptops are custom-tailored to your needs based on input type, work focus, and personal preference. Our techs will help you pick the right chipset, RAM, storage media, and accessories for your reporting style.
REMOTE CONTROL
More than ever, reporters are required to do their jobs remotely. We'll make sure your Zoom is installed and optimized. Grab one of our elite microphones for superior sound. Audio quality is key here, and we'll confirm that every channel rings clear as a bell, whether from across the state or the witness stand.
IF IT AIN'T BROKE, YOU WON'T HAVE TO FIX IT
Customers who purchase our laptops need less support, and spend less time troubleshooting because every setting and component is tweaked to perfection. We do the heavy lifting on our end, so you don't have to.
ECLIPSE & ACCUCAP FILES
Once your order is processed, we'll email you with instructions on how to send us Eclipse-related files to load onto your new laptop. Should you want any assistance sending us these files, as always, please don't hesitate to call our Anytime Support 24/7 team and we will be happy to assist you.
Optional (+$199)
An entire backup of your new laptop drive, including the Custom Configuration we made for you AND your Eclipse files, are backed up to a 1 TB external hard drive.
Don't be left in the lurch if your hard drive crashes, or if a forced Windows update leaves you scrambling for your settings, your apps, your marbles. Pc makers don't send "recovery disks" anymore and, let's face it, most of us are never going to make one ourselves. When we try, restore points never seem to work, and for the lucky few that can bend Windows "restore" to their will, we're left with a criminally small amount of hard drive space. Advantage has you covered. Plug in this pre-configured 1tb external backup drive once weekly, and you'll have a pristine restore point from your initial configuration, and automatic backups of all the work you've done in-between. While keeping all that prime SSD real estate available for what's important. Your data.
Included: 3-Year Premier w/Onsite NBD
(Next Business Day)
Premier Support is a service package designed for customers who want to bypass basic troubleshooting and experience shorter waiting times, reduced repair times, and higher first-time fix rates. It's a direct line to advanced-level phone support and is designed to expedite problem resolution. Premier Support is designed to give your customers the best service experience available with our Onsite Next Business Day (NBD) warranty service.
3 Year Premier w/ Onsite + ADP -- $129

3-Year Premier w/Onsite + Lenovo Protect (KYD+PRE+ADP+INT) -- $229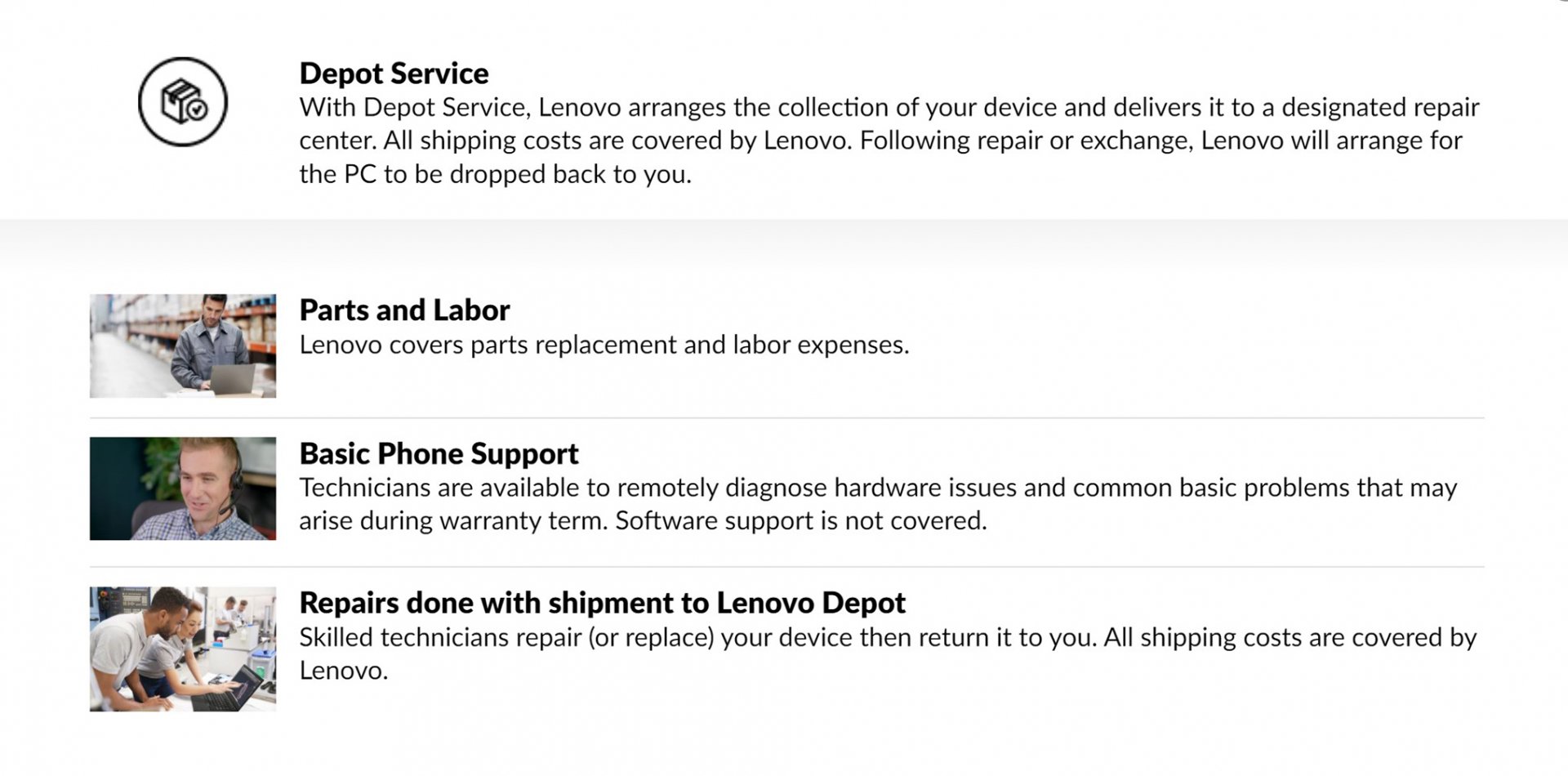 ADP: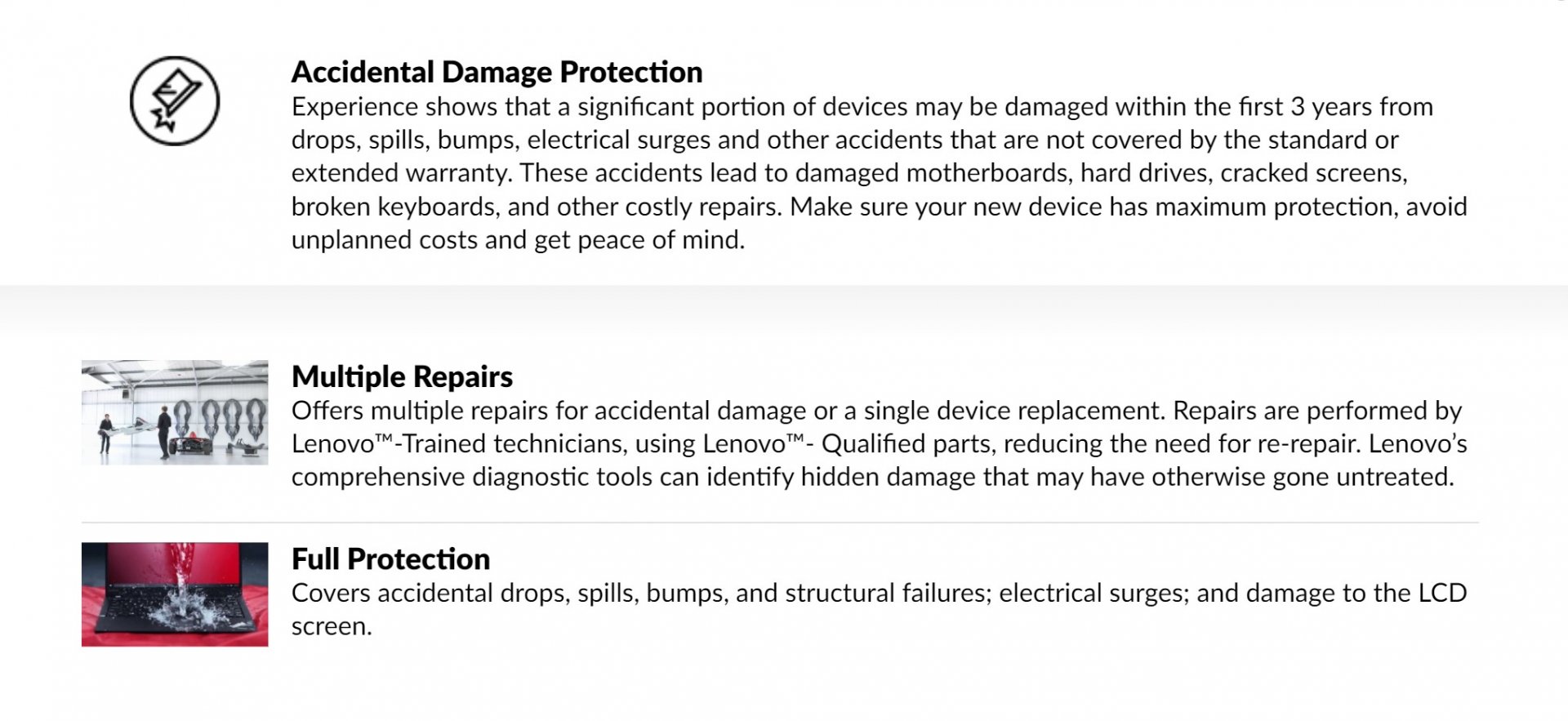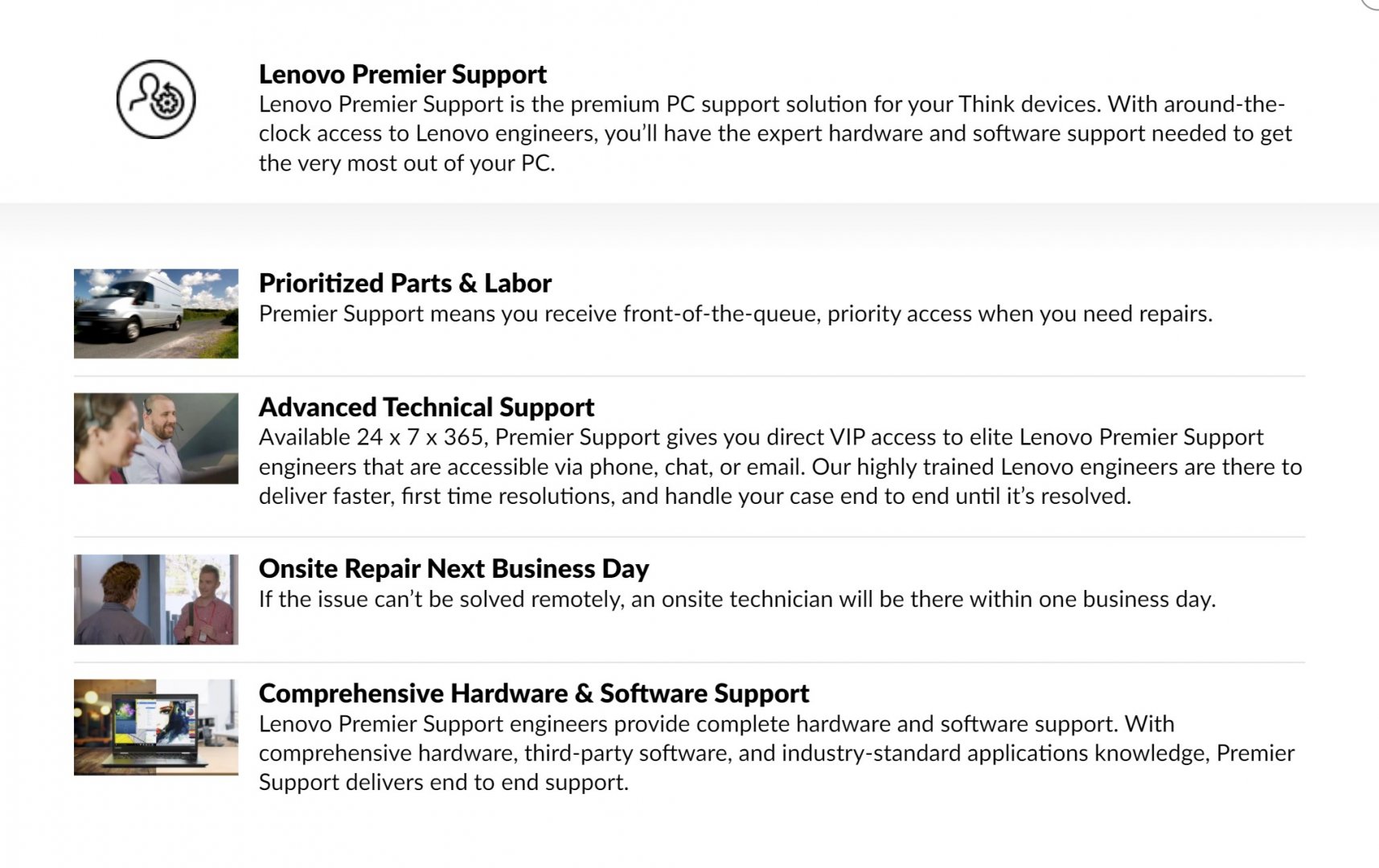 International coverage outside the U.S.

Short for Premium in 3-Year Premium
ThinkPad laptop Fn and Ctrl keys are laid out differently than the majority of laptops on the market.
We can swap the functionality of these keys at your request.